中国消费者购物指南 | China Shopping Guide
We are now accepting orders to addresses in China and Hong Kong
COVID-19 shipping surcharges apply from our delivery partner NZ Post - Find out more. Your shipping charges displayed at checkout are inclusive of any surcharges.
Please allow some extra time for your parcel to arrive due to delays from our worldwide delivery partners.
我们正式开始接收中国大陆和香港地址的订单。
请注意,在新冠状病毒疫情期间,我们的快递合作伙伴新西兰邮政NZ Post将会收取运输附加费。请点击此处Find out more了解详情。运输附加费已经涵盖在结账出口的总运费里面。
大部分国际邮件处理中心正面临投递延误的状况, 请您给予足够的时间和耐心等待包裹完成投递。
为什么选择HealthPost?| Why HealthPost?

HealthPost为能成为新西兰最受欢迎的在线天然保健品和护肤美妆网站感到自豪。我们从2000年开始为中国消费者提供直邮商品的服务。从微小的规模开始,HealthPost一直以帮助大家每天拥有自然健康的生活为已任。我们注重商品质量,推崇诚信和坚持可持续发展的经商理念,致力于为人和地球安乐创造持久正面影响。
HealthPost网站拥有包括保健品,超级食物和美妆护肤类等超过5000种产品。全部商品经过我们严格的产品安全成分承诺筛选,保证产品不含有害的化学物质,不对环境造成污染,不使用动物做测试实验,从而让您放心为自己和地球做出更好的选择。
We're proud to be New Zealand's favourite online natural health and beauty store, delivering to China since 2000. From humble beginnings, HealthPost was born out of a genuine desire to help everyday Kiwi's live naturally healthy lives. With a focus on quality, integrity and sustainable business practices, we're dedicated to making a lasting, positive impact on the wellbeing of people and the planet.
We stock over 5,000 products, including supplements, superfoods, skincare and more, all with our Better Choices Promise tick of approval. That means no nasty chemicals, no environmental pollutants, and no animal testing. Just better choices – for you and for the world.
我需要怎样下单呢?| How do I place an order?

Find the products you would like to order
Select the size if this is applicable
Press the 'ADD TO CART' button
If you would like to continue shopping, you can click the 'continue shopping' button or if you are finished shopping you can click the 'proceed to checkout' button.
When you're finished shopping and you're in the shopping cart, you will see all your products in a list. These will have quantities beside them. Should you wish to add or remove any products from your order you can do this from here.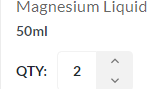 You can add or remove products by clicking the upward or downward arrows. Up will increase the quantity, and down will decrease the number. Should you wish to remove the product completely you can either click the downward arrow until this is 0 or click the 'X' on the very right hand side of the product. Please see the example below:

At any point when you are viewing your shopping cart and you decide that you might like to add some more products to your order, just click the 'continue shopping' button under the product list.
搜索您需要购买的产品
请按照您的需求选择合适规格的产品
点击 'ADD TO CART' (添加到购物车)按钮
如果您需要继续购物, 请点击 'continue shopping'(继续购物)按钮。如果您已经添加完所需要的产品,请点击 'proceed to checkout' (去结账)按钮.
在购物车页面您可以看到您需要购买的物品清单。在产品旁边,您可以轻松看到产品数量。请按照您的需求在这里增加或者减少您订单的产品数量。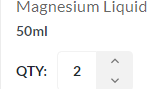 如果需要增加产品数量,请点击向上的添加箭头。假如需要减少产品数量,请点击向下的j减少箭头。如果您需要完全删除产品,您可以点击向下的箭头使数量归零,或者点击在产品最后边的'X' 按键删除产品。如下图所示:

如果您在购物车页面需要继续添加产品,请点击在产品清单下方的'continue shopping' (继续购物)按钮继续搜索添加产品。
你们接受什么支付方式呢?| What are your payment options?

我们接受微信支付,支付宝,Visa(维萨卡),Master(万事达卡)和Paypal(贝宝)这些支付方式。
We accept WeChat Pay, Alipay, visa, master card, and PayPal.
直邮的费用是多少?| How much is delivery?

运费的多少取决于您选择的物流方式和订单的重量。请到我们的物流页面查看关于物流方式选择和邮费的详细说明。您也可以使用我们结账页面上的"Estimate Delivery" (物流估算)的功能计算您订单的邮费。
Cost of delivery varies depending on your chosen delivery service and order weight. For a full a list of options and costs, please read our Delivery Options and Costs to China article. You can also use our "Estimate Delivery" tool at checkout to calculate the cost of delivery for your order.
你们提供什么物流服务?| What delivery service do you use?

我们和新西兰邮政,中国邮政和中国EMS合作,您可以选择挂号国际小包或者EMS快递的投递服务。我们会认真按照国际邮包的标准包装您的产品然后直邮到您的地址。
We cooperate with New Zealand Post, China Post and EMS China to offer both a Tracked Airmail Service, and EMS delivery service. Orders are carefully packed and delivered straight to your door.
一般需要多久才能收到我的订单呢?| How long will it take to receive my order?

物流的速度取决于您选择的物流服务方式,一般订单可以在发货后10个工作日内送达您的地址。请在我们的物流页面查看关于邮寄到中国的详情。
Depending on the delivery option you've selected, your order will be with you in 10 working days. For more information, please read our Delivery Options and Costs to China article.
怎样才能收到你们的特惠通告呢?| How can I be notified of specials?

请您关注我们的微信公众号,HealthPost的小编会在公众号上发布最新的买赠优惠和与HealthPost相关的咨询。您可以用手机扫描以下二维码订阅我们的微信公众号。
Subscribe to our official HealthPost account in WeChat for the latest offers, specials as well as news and events. You can easily scan the below QR code to subscribe to our channel.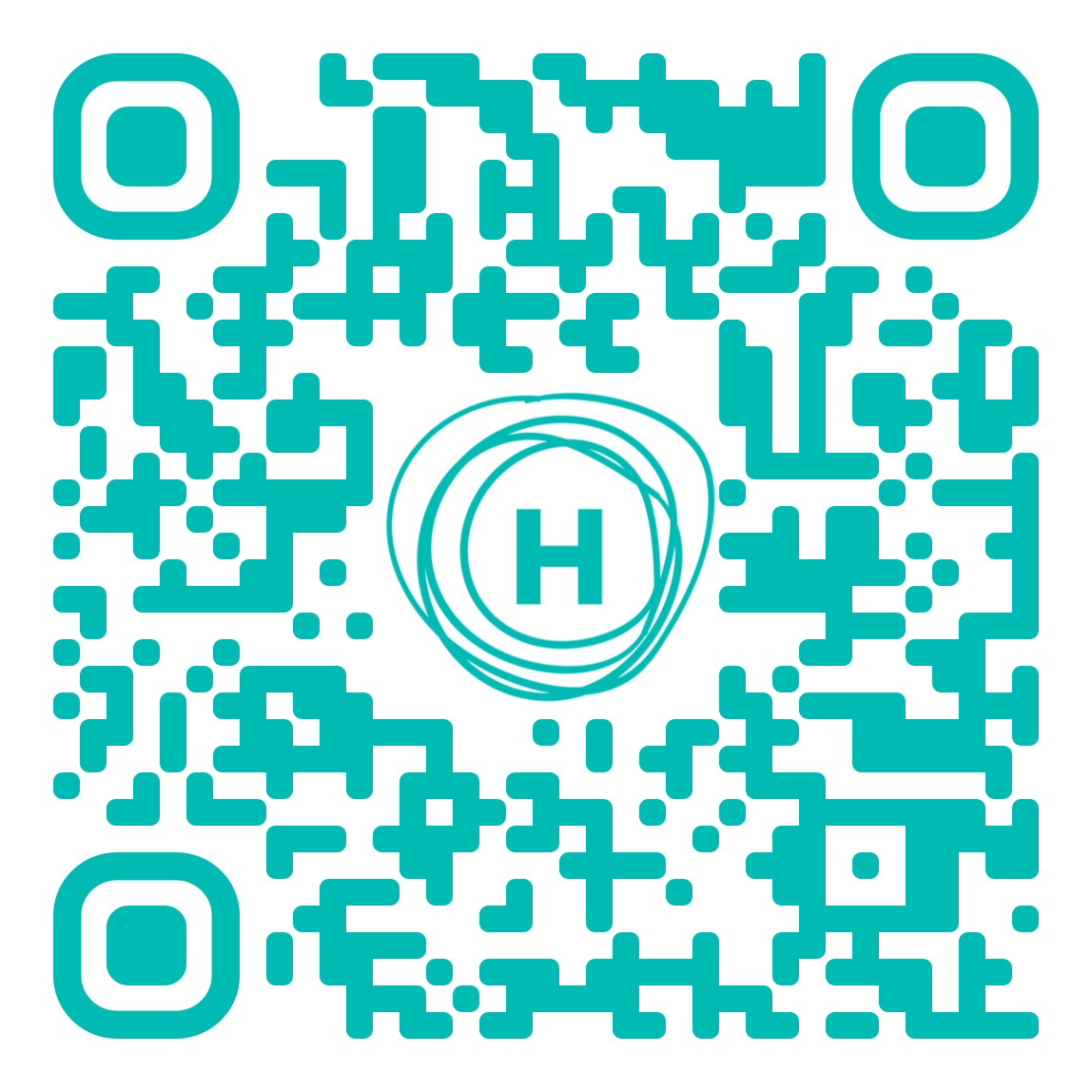 我需要在哪里找到HealthPost

的优惠产品和热销产品呢?| Where can I find your specials and top sellers?

您可以到我们的热销产品和优惠专区查看。
You can shop our top sellers and the latest specials here.
HealthPost有实施客户忠诚的奖励计划吗?| Do you have a loyalty programme?

当然了!您每次在HealthPost上购物,您都会得到HealthPost的奖励金。每消费20纽币,您将会得到1纽币的奖励金。您可以累积您的奖励金或者在下次下单时使用。
Yes! Each time you shop with us, you can earn HealthPost Reward Dollars. For every $20 spend, you'll get $1 back in Rewards which you can either save or spend on your next order.

购物被税了可以补税吗?| Will I be reimbursed for any tax charges?

万一您的订单(订单产品金额必须在200纽币以下)不幸被海关征税,我们可以将您缴纳的税金换算成纽币以HealthPost奖励金的形式补偿到您的账号。HealthPost不会为价值超过200纽币的订单进行补税。
请注意,我们只负责返回实际海关征税额,不负责补偿您在清关时所产生的清关服务费或者EMS清关代办费。
In the unlikely event you incur import tax on an order with a total value below NZD $200, HealthPost will reimburse you for the tax amount with HealthPost Reward Dollars. Please note that reimbursement is only applicable for customs charges paid, HealthPost does not reimburse "service fees" EMS charge you for releasing your parcel on your behalf. HealthPost will not reimburse any import tax charges for orders over NZD $200.
下单后我可以更改或者取消我的订单吗?| How can I change or cancel my order?

我们乐意帮助您。请注意,我们的发货速度很快,请您在下单后尽快与我们联系以确保我们可以成功修改或者取消订单。
We are more than happy to help you change or cancel your order. Please insure that you contact us as soon as possible so we can arrange this for you. We process our orders very quickly, so for this to be successful please let us know as soon as you can.
怎样追踪我的订单呢?| How do I track my order?

追踪您的订单很简单!请您依照我们的发货通知邮件上的信息并使用新西兰邮政邮件追踪系统网页链接追踪订单。
您可以在我们网站上找到您订单的物流追踪号码。请登录您的账号,点击"My Orders"(我的订单),然后在相应订单号码旁边点击"Track Order"(追踪订单)查看您订单的物流追踪号码。
You can easily track your order by using the tracking number from your dispatch notification emailed to you, and by using the New Zealand Post Tracking Tool. Your dispatch email will also contain a link directly to your tracking information for your convenience.
You can also find your tracking number on our website. Simply sign into your account and click on 'My Orders' under your name. Click on the 'Track Order' button next to your order to get your tracking information.
商品送到时发现破损情况怎么处理?| What happens if my parcel arrives and something is damaged?

请您联系我们,请告知我们您的订单号码和受损产品的名称和数量。斟酌情况,我们乐意为您办理退款或者给您重寄商品。
请尽可能让包裹和受损产品保持送到时的状态并提供包裹和受损产品的数码相片。这样可以帮助我们向快递服务商申请赔偿。
请您在收到商品7天内联系我们以便我们可以帮助您处理问题。
Please contact us with your order number and let us know what has been damaged. We'll happily issue you with a refund or arrange a replacement where possible.
Make sure you keep any damaged items and packaging in the same condition as they are received and take a photo if possible. This can assist us in making a claim to the courier.
Please note you will need to contact us within 7 days of your parcels delivery date for us to be able to assist you.
我需要退运受损的产品吗?| Do I need to return the damaged products?

请不要在联系我们之前将破损的产品退运回来。请尽量在您当地邮局或者快递人员处获取包裹的破损证明或者为受损产品拍摄相片,然后将这些证据通过电子邮件发送给我们。
Please do not return anything that has been damaged before contacting us. If possible, please request a damage report from your Postal Authority first and take any photos of your damaged item(s) to send to us.
网站的中国主页发生改变了吗? | What happened to the China homepage?

真抱歉,为了减少客户的混淆,保持网站的透明和一致,我们决定停止运行网站的中国主页。
We no longer have a China dedicated homepage. We've done this to reduce confusion for our customers, and to keep things transparent and consistent across our website.
Have another question? Get in touch.
---
---