How to filter products


How do product filters work?
Filters allow you to refine your product search based on what's important to you – such as brand, product type, or Specialty (for example, Organic, Gluten Free, or New Zealand made).
If you're shopping on a desktop computer, available filters are shown on the left hand side. If you're shopping on mobile, you can begin filtering products by selecting the 'Filters' button at the top of a product results page.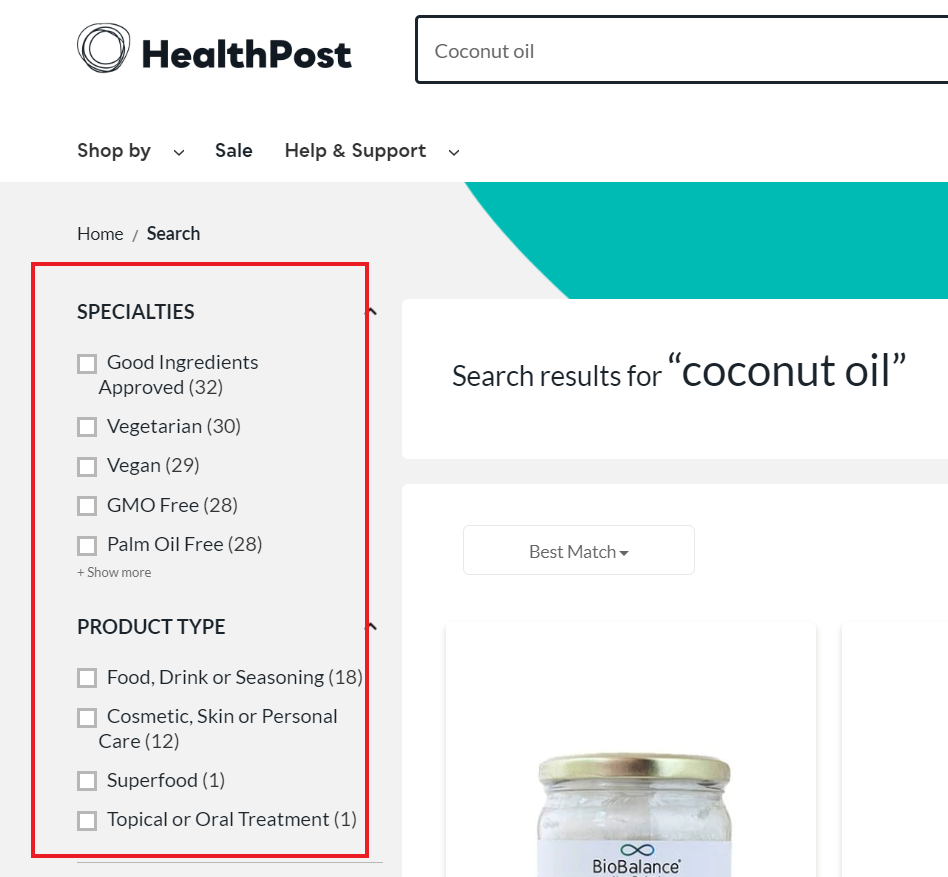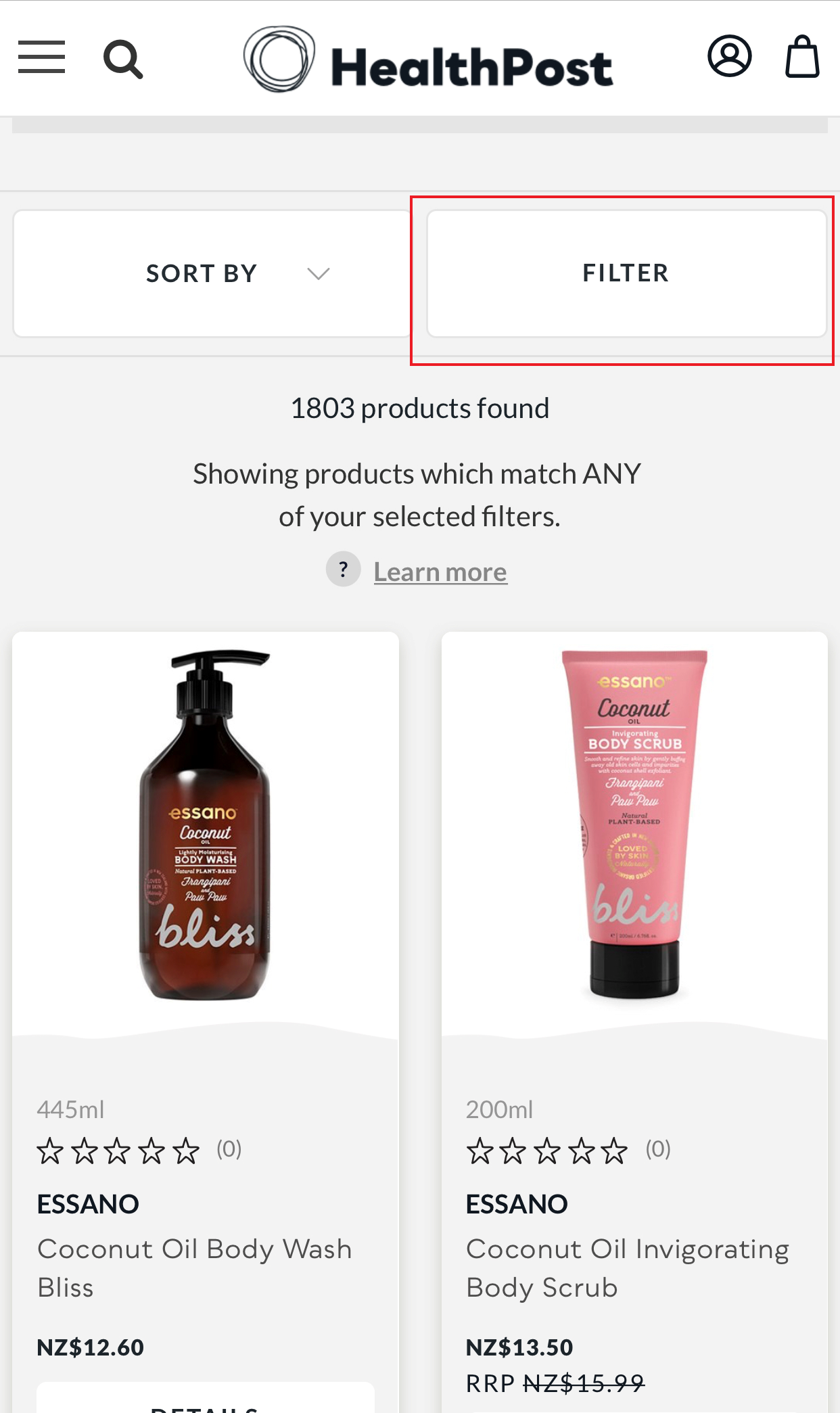 Once you've selected a filter, your search results will automatically be refined to only show products that match that selected filter.
It's important to note that when you select multiple filters within a filter group (like brand or Specialty), this will show you all matching results. For example, this means that if you select the Specialty filters "Organic" and "Gluten Free", you will see all products that are either Organic OR Gluten Free (not products that are both Organic and Gluten Free).
If you have a particular Specialty that's important to you such as Gluten Free, and you want to shop by only those products, we suggest you shop by Specialty. We have over 40 different specialties on our site.
When you shop by a particular Specialty, you'll only see products that meet that criteria – like Gluten Free. You can then apply further filters to refine your search.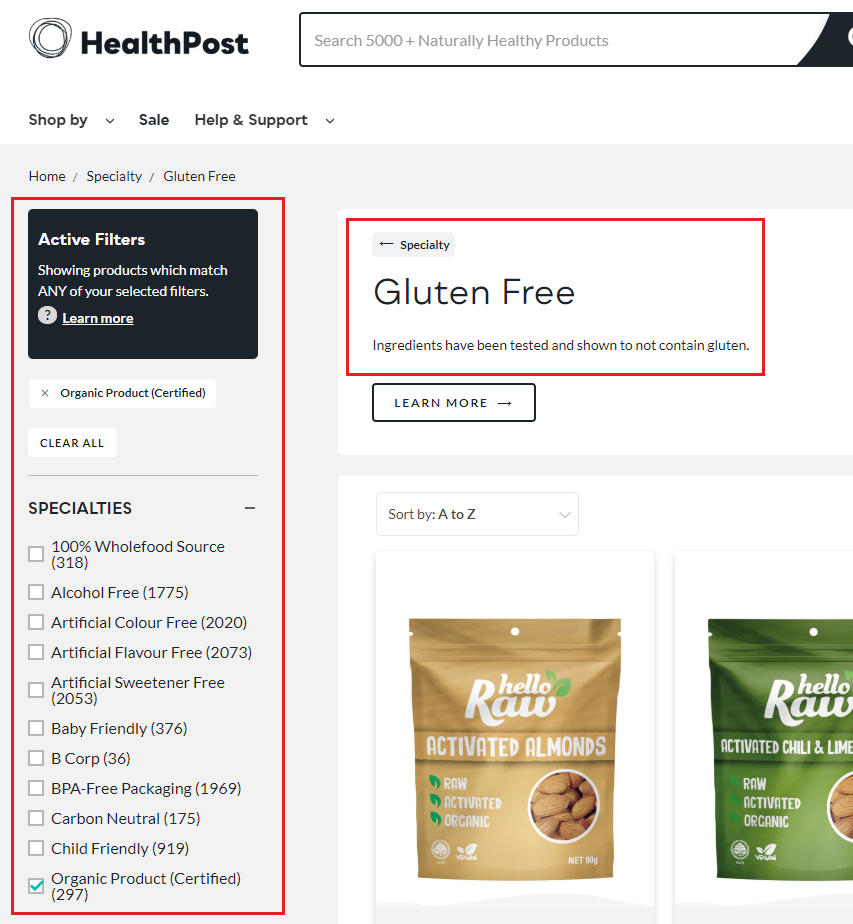 Find out more about how to shop by Specialty, or start shopping online now.
Have another question? Get in touch.
---
---