How do I reset my password?
Don't worry, simply follow our helpful steps and you'll be shopping very soon.
STEP 1
 Desktop/Laptop users – please hover over the Sign in / Join link (see example 1 below) and click on Forgot Password,
 example 1 (desktop/laptop):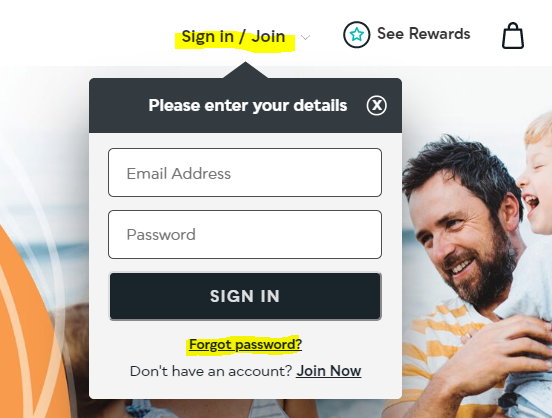 Mobile Phone users – please click on the person icon (see example 2 below) and click on Forgot Password,
  example 2 (mobile):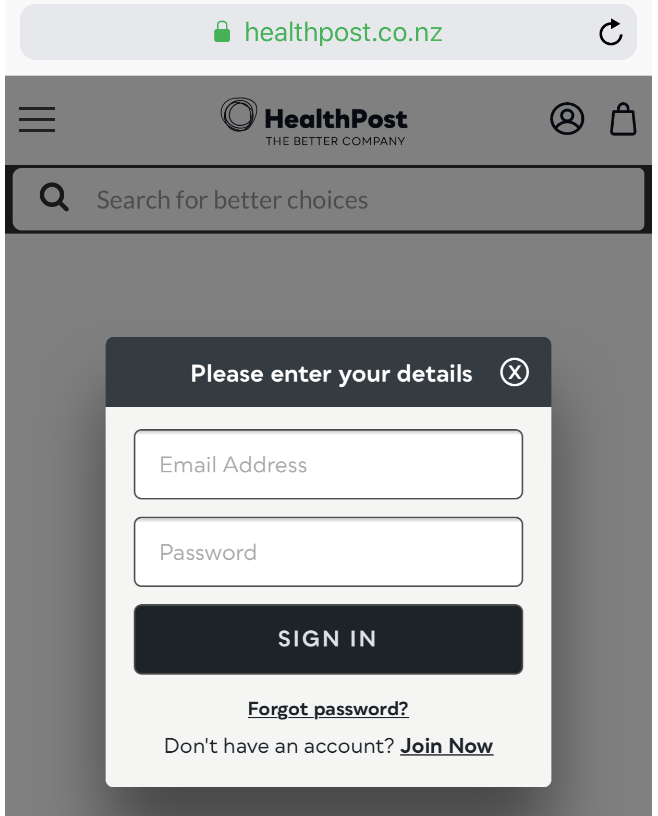 STEP 2
Now simply type your email address and click the Reset Password button (see example below).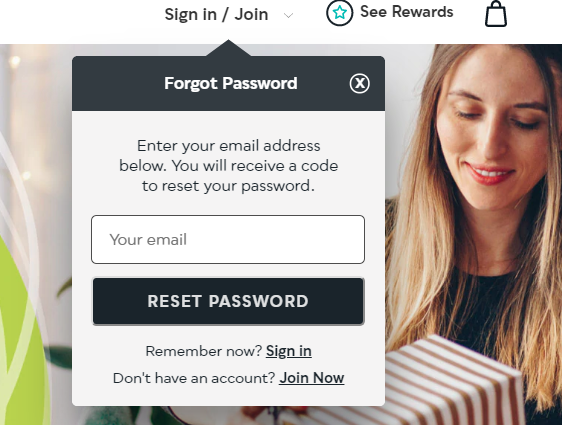 STEP 3
Once you have clicked the reset password button, you should see a prompt to enter a code, followed by a new password. (see example below).
 IMPORTANT: PLEASE KEEP THIS WINDOW TAB OPEN.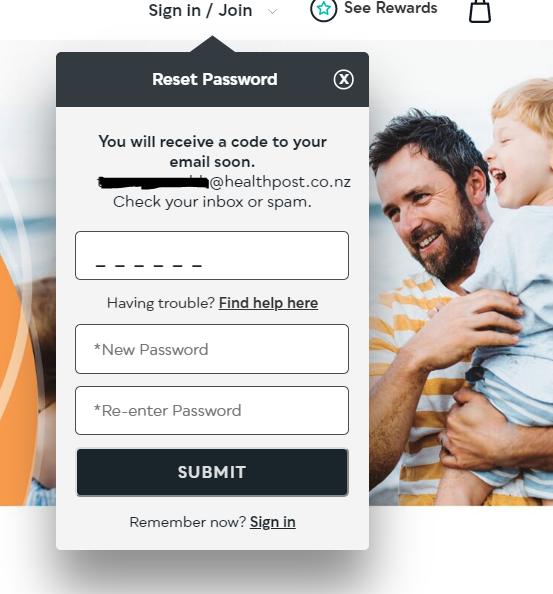 STEP 4
Now please check your email in a different tab, to see the reset code you need. You will find the reset code above the four circles, as in the example below.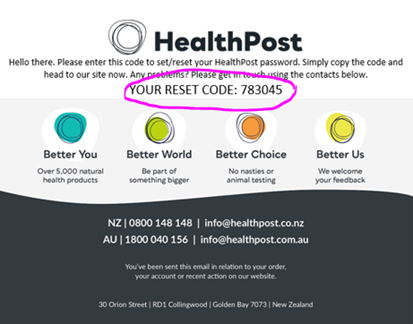 STEP 5
You can now navigate back to your open HealthPost session. Enter your 6 digit code (see example below) and your new password into the empty fields.
NOTE: please make sure that your password is at least 7 characters long and includes at least one number.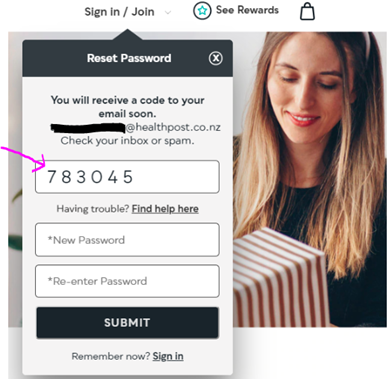 Then click the Submit button!
STEP 6
Once you have been successful you will see a message telling you that your password has been changed. Hurray - time to shop!  Click the Sign in button and enter your password one last time!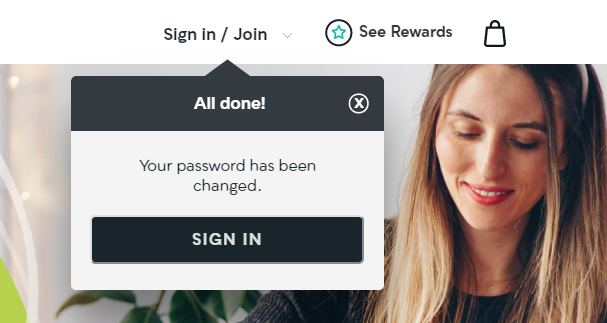 You are now ready to shop!! Thank you for choosing us.
This process is designed to ensure your account details remain private and secure.
Have another question? Get in touch.

---
---