I can't login to my account - How do I reset my password?
Don't worry, simply follow our helpful steps and you'll be shopping very soon.
STEP 1
 Desktop/Laptop users – please hover over the Sign in / Join link (see example 1 below) and click on Forgot Password,
 example 1 (desktop/laptop):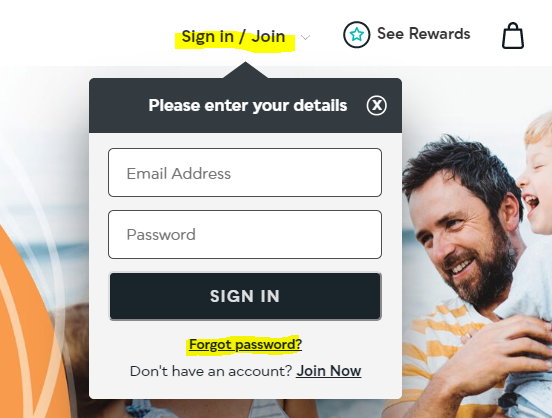 Mobile Phone users – please click on the person icon (see example 2 below) and click on Forgot Password,
  example 2 (mobile):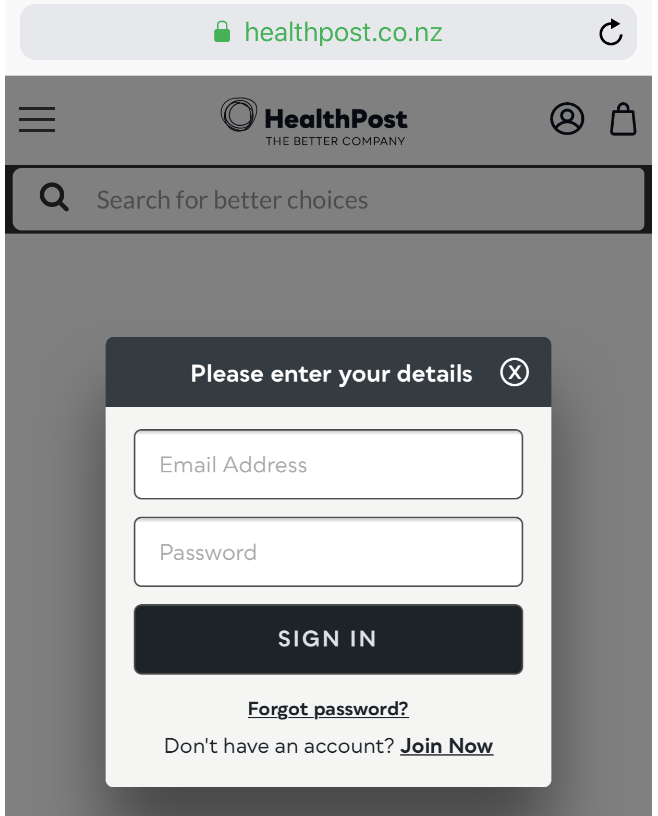 STEP 2
Now simply type your email address and click the Reset Password button (see example below).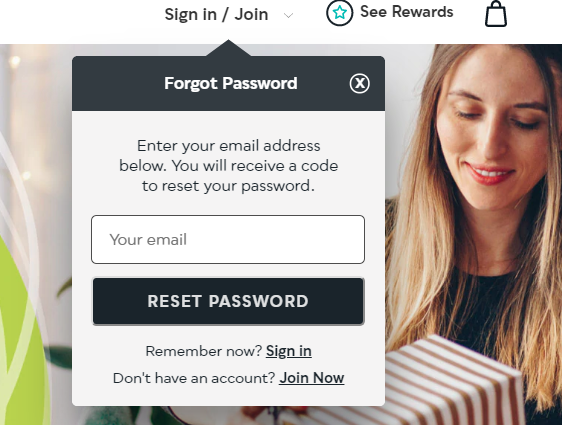 STEP 3
Once you have clicked the reset password button, you should see a prompt to enter a code, followed by a new password. (see example below).
 IMPORTANT: PLEASE KEEP THIS WINDOW TAB OPEN.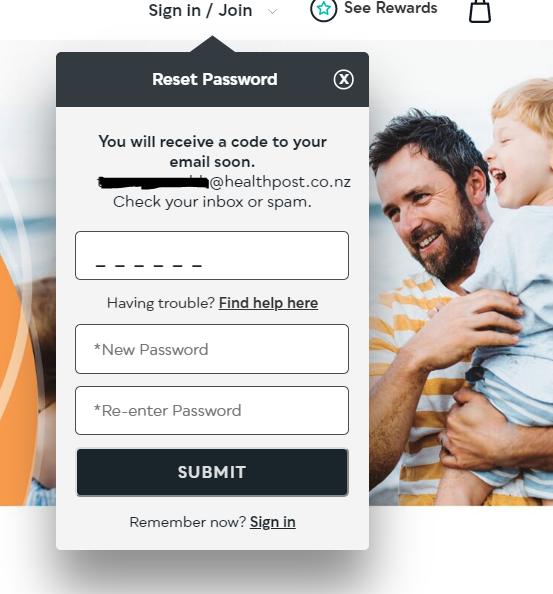 STEP 4
Now please check your email in a different tab, to see the reset code you need. You will find the reset code above the four circles, as in the example below.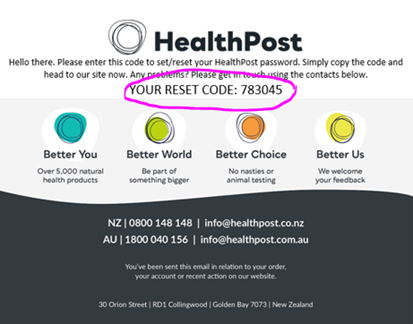 STEP 5
You can now navigate back to your open HealthPost session. Enter your 6 digit code (see example below) and your new password into the empty fields.
NOTE: please make sure that your password is at least 7 characters long and includes at least one number.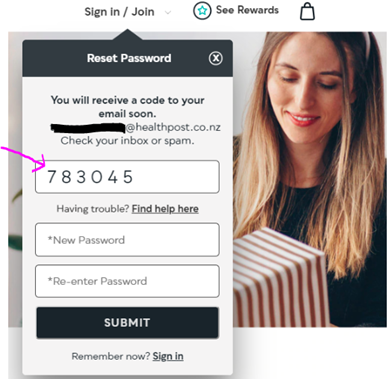 Then click the Submit button!
STEP 6
Once you have been successful you will see a message telling you that your password has been changed. Hurray - time to shop!  Click the Sign in button and enter your password one last time!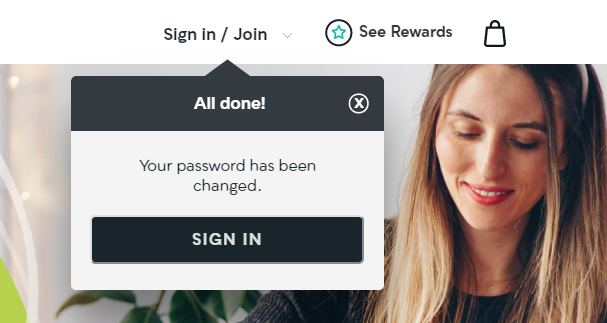 You are now ready to shop!! Thank you for choosing us.
This process is designed to ensure your account details remain private and secure. You will only be required to do this once.
Handy troubleshooting tips
If you need any assistance, please get in touch using Live Chat or give us a call. Before you get in touch, we recommend you read through these common problems to see if you can find a solution:
Didn't receive the password reset code email? It may take a few minutes to receive it. Please check your junk or spam folder. Make sure that you've entered your email address correctly without any typos.
Can't sign in to the new site after choosing a new password? Make sure you're entering the new password the first time you sign in and that your old password isn't being automatically entered. If you can see this old password, please highlight and delete this, then enter your new password.
Code doesn't work? Please double check the code that was sent to your email and make sure that you've entered it correctly. Codes are valid for 24 hours only. If more than 24 hours have elapsed, you'll need to request a new code.
More than one code requested? If you've requested more than one password reset email, you may be using an expired code. Any new code request will make previous codes invalid. Please make sure you copy the code from the most recent email we have sent you.
Having trouble choosing a new password? Remember that our new site requires a more secure password. Please choose a password that is at least 7 characters long with at least one number.
Forgot to click the link on the password reset email? Not a problem, simply request a new reset password email to be sent to you. In your inbox, find the latest email, and click its link.
To start the password reset process again, simply choose 'Forgot Password?' on any sign in page. This will ask for your email, to send a new password reset code.
Have another question? Get in touch.

---
---